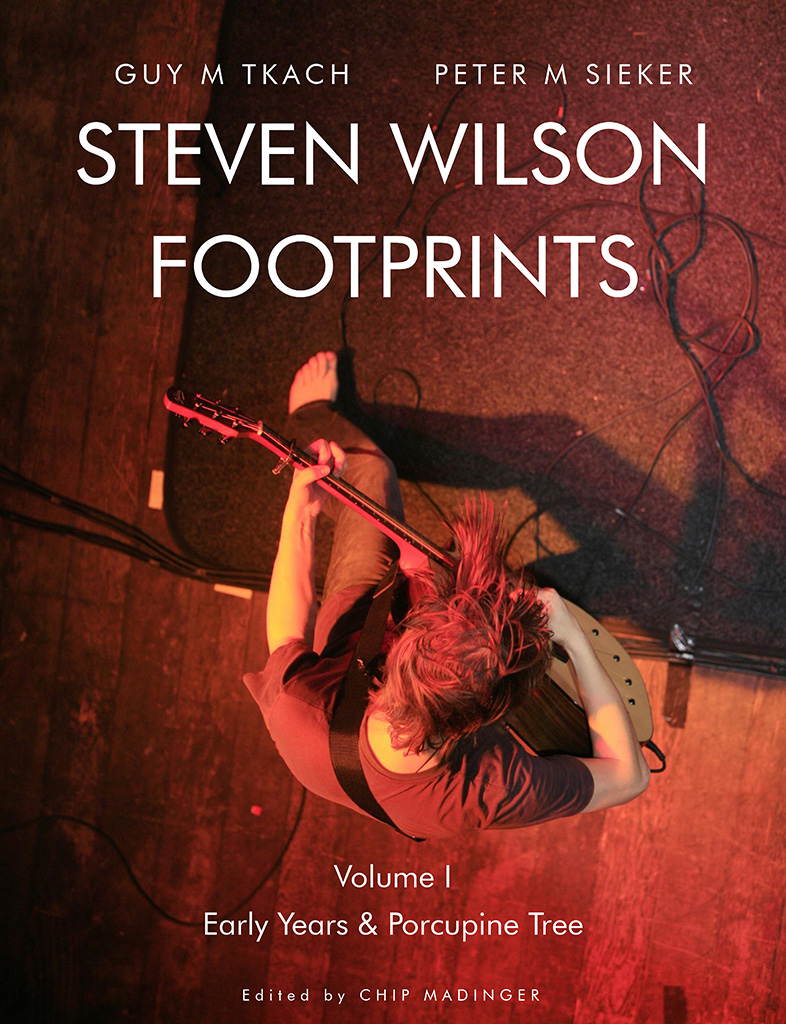 "The effort and work that has gone into this by Guy M Tkach, Peter M Sieker and Chip Madinger is nothing short of astounding, and I'm mightily impressed with what they have achieved." – Steven Wilson, 8th March 2021
Footprints I, the first of a planned trilogy documenting the art of Steven Wilson in the studio and on stage, is a richly detailed and lavishly illustrated encyclopaedia. Guided with the assistance and contribution from the artist himself, this first compendium offers an overview of Wilson's prodigious musical development through the steadily growing success of Porcupine Tree and their subsequent legacy until early 2021.
Each chapter consists of an oral history, heavily informed with contemporary quotes from the artist and his associates. An extensively vetted timeline follows, populated by an exhaustive database of printed and digital media, coupled with thousands of visual contributions and artefacts from artistic collaborators, designers, photographers and collectors. However, the history is only half the story as Footprints is supplemented by what is unquestionably the most exhaustively researched discography, accompanied by multiple illustrations of each entry.
For information on Footprints II, please navigate to the appropriate page in the top right-hand corner. The final almanack will spotlight his diverse collaborations with partners ranging the full musical spectrum, including Tim Bowness (no-man), Aviv Geffen (Blackfield) and Mikael Åkerfeldt (Storm Corrosion).
The Footprints trilogy has been created by fans for fans. It has been designed to provide a richly detailed overview of the incredibly varied and extensive work of Steven Wilson. Readers can expect to discover new details about releases and their historical context, as well as accounts of live performances. Each volume of Footprints is an indispensable guide not only for those that hoard, collect, file and index but for those who catalogue, preserve and amass as well!
Total donations to-date £6,556.30
You want to get an idea of what you will find in Footprints I? Then please click on the following screenshots to view a larger image.